Home > The news of EUROGIP and occupational risks in Europe > GERMANY: Surprising results of a study on exposure to the sun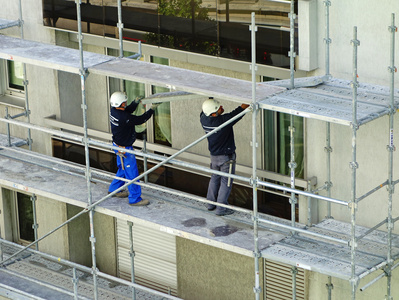 The IFA, the Occupational Health Institute which reports to the injury insurance organization, has conducted a research project on exposure to carcinogenic ultraviolet radiation. The results are surprising, and help correct a lack of precise data regarding jobs exposing workers to the sun and degrees of exposure.
The study was conducted on 600 people performing various outdoor jobs. It shows that people who work in quarries or in canal building are more than three times more exposed to ultraviolet rays than those who work in the fields or who distribute mail on foot. According to Dr Marc Wittlich, project manager and radiation specialist at the IFA, "Some results really astonished us. For example, the exposure of workers in the construction sector is very diverse, depending on whether they do roofing work or whether they erect scaffolding."
It is now essential to examine the reasons for this more precisely. "But one thing is clear, added Marc Wittlich: for all the workers covered by the study, the exposure level is such that something must be done."
Among the preventive measures that the employer must put in place, priority should be given to technical and organizational solutions, such as the use of tarpaulins or changes in working hours.
Read the DGUV press release (in German)