Since our creation in 1991, we have focused our activities on the European aspects of insurance and prevention of accidents at work and occupational diseases. Thus, in 20 years, we have created a strong network of contacts within national and European organizations connected to these fields. We rely on this network to help our business expand.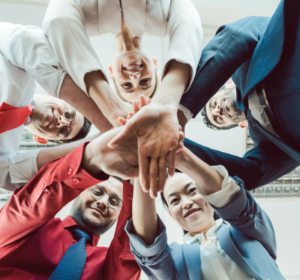 For example, the data presented in our investigation reports is collected directly from counterpart CNAMTS of different EU Member
States. Participants involved in the conference "The EUROGIP Discussions" work mostly in these organizations.
Over the years, our network has been enriched through our active participation in community projects funded by the EU or consortia as TopicCentre "Work environment" driven by EU-OSHA. EUROGIP is also a founding member of Euroshnet, the European network of OH&S experts involved in standardization.
Our activities are resolutely focused on Europe and our European contacts. This philo sophy has enabled us to gain unique expertise on issues related to occupational risks at the European level.