Occupational Risks Insurance in Turkey: Organization and 2004-2011 Statistical Data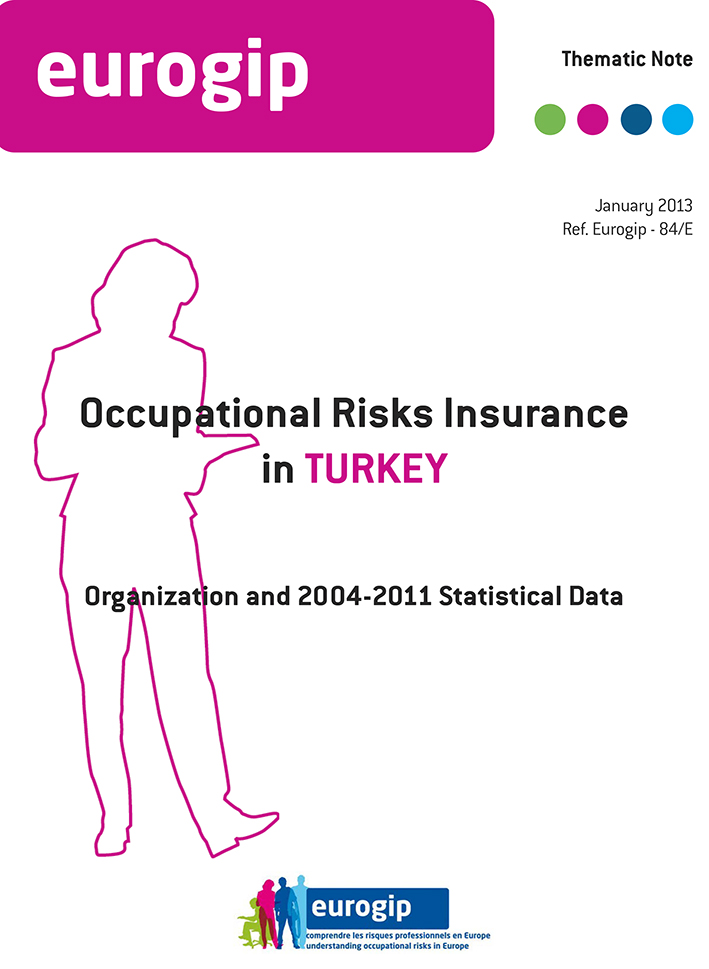 This document presents a descriptive overview of the occupational risks insurance of turkey. It deals with structures and operating mode. The document is completed by statistical chapter detailing accidents at work and occupational diseases data.
The statistical chapter comes from the use by EUROGIP of the data mainly issued from the SGK official publications and presented according to the EUROGIP's knowledge of the turkish insurance system. These data have been reprocessed by EUROGIP. For any confirmation, one has to refer to the source which is systematically given.
Thematical Note, 84/E, 16 pages, 2013
Download